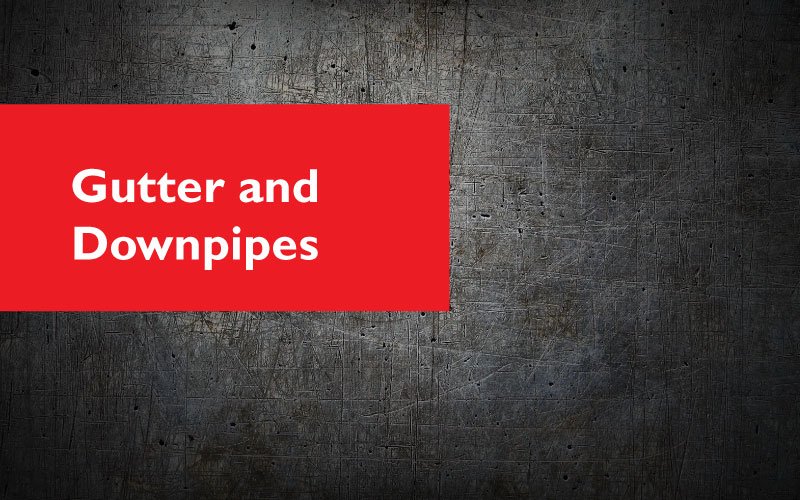 GUTTERS AND DOWNPIPES
We can supply a range of gutters and downpipes for rainwater systems. The right choice will depend on a number of factors such as:
the amount of rainfall expected
the size of the roof
gutter size and capacity
the gutter fall and outlets
the placement, amount, and size of downpipes
overflow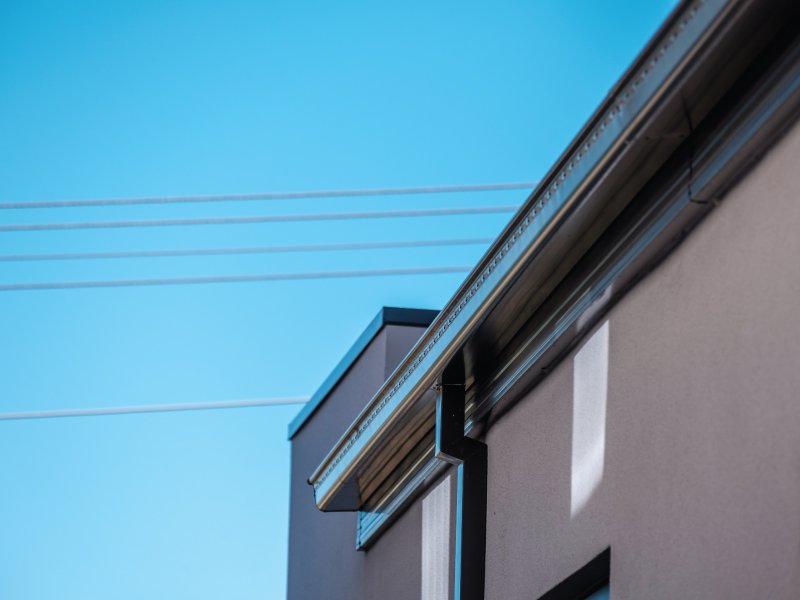 Roof drainage systems must be designed to comply with the Building Code of Australia (BCA) and must refer to Australian Standards AS/NZS3500.3 (2003) and AS/NZS3500.5 (2000).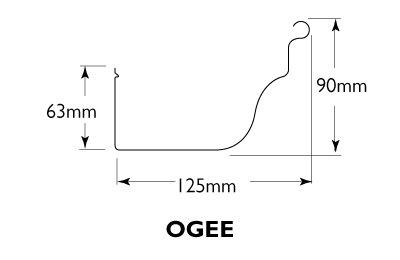 Ogee Gutter
Curved front gutter which is commonly used for heritage/period style homes. This style is suitable for metal or tiled roofs, and is available in Colorbond® and Zincalume®.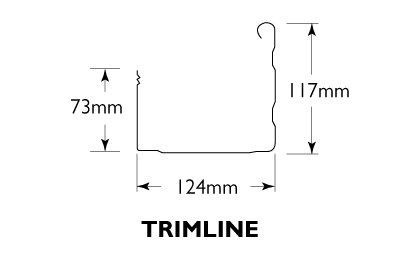 Trimline gutter is a slim, square gutter with concealed fixing and a higher front profile, giving it a sleek, minimal appearance. Can be purchased with optional slotting for improved overflow capacity. Suitable for steel and tiled roofs.
Sheerline has a large water capacity, making it a good choice for roofing with low pitch. Concealed fixing gives sleek, minimal appearance. Optional slotting for improved overflow capacity. Capping is available for trimming roof edges.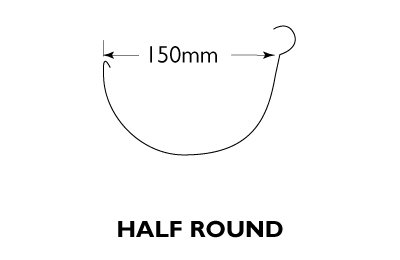 Half round guttering has a curved profile, a large water carrying capacity and is suitable for large roofs and high rainfall areas.  The curved profile helps prevent dirt and water build up in the gutter.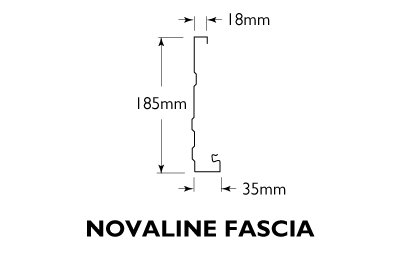 Novaline fascia is a fascia system that integrates with Quad, Ogee, and Trimline gutters.
ACCESSORIES
A range of accessories are available to go with the gutters, including brackets, stop ends, nozzles, clips and capping.
Please note, we order this product from our supplier on an "as needs" basis, and therefore orders take between 24-48 hours.