EVERY FLASHING PROFILE FROM THE RIDGE DOWN
At Roofing & Sheetmetal Centre, we can make your metal flashing, gutters and capping in the profile that you need.
How to order:
It's easy to order, simply download the relevant order forms you need (Flashing, Curved, or Tapered), complete your details and draw the flashing you require. Email it back to us as jpeg or pdf for processing.
Alternatively, email us at sales@rscentre.com.au or give us a call on 9791 5355 to talk to us about what you need.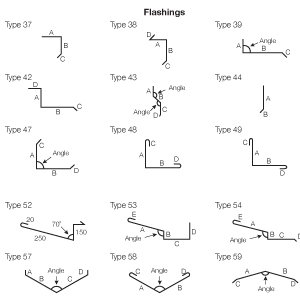 FLASHING
We fabricate custom flashing for roofers, plumbers, builders and many other businesses. All flashing is made from Australian Bluescope steel in Zincalume® or Colorbond®.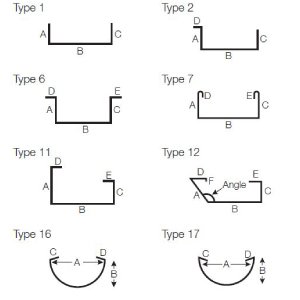 BOX GUTTERS
We manufacture box gutters according to your requirements using hard wearing products Zincalume® or Colorbond®.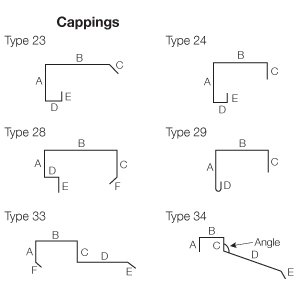 CAPPING
Ridge capping
Apron capping
Barge capping
Made to measure in Zincalume® Steel, Colorbond® Steel, or stainless steel.
DRAWING TAPERED FLASHINGS
Good drawings at the start of your order will help us turn your job around quicker. Watch our video for quick tips on drawing tapered flashings that will help our sheeties when they receive your job.
HOW WE MAKE BARGE ROLL CAPPINGS
Watch our video to see how we make our barge roll capping.